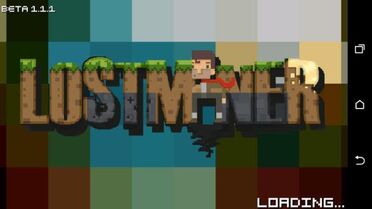 Welcome to the Lost Miner Wiki
Edit
This wiki was made for the purpose of creating a fanmade guide/walkthrough for the game Lost Miner by Caffetteria dev.
P.S. This is my first time creating a wiki but I really like this game. So if there are any other people there who are willing to help me out and contribute, I'd be really happy.
Brief Overview
Edit
Lost Miner is a 2D sandbox game created by Caffetteria Dev. It is presently available for Android users. The game bears a resemblance to games like Terraria and Minecraft with its box design graphics and survival style gameplay. It offers a lot of freedom in its gameplay. Build a house, construct an animal farm, use a furnace to get materials, and many more options.
Latest activity
Edit
Photos and videos are a great way to add visuals to your wiki. Find videos about your topic by exploring Fandom's Video Library.